When you think of Orange County, surfing, shopping, and entertainment may be the first few things that come to mind. However, another activity that the OC is known for is their top-notch golf courses.
From budget-friendly public courses to world-renowned country clubs with sweeping ocean views and everything in between, it's all here.
The OC is a spot that should be on every avid golfer's list as a must-visit destination.
Continue reading for our list of the Best Golf Courses in Orange County.
BEST GOLF COURSES IN ORANGE COUNTY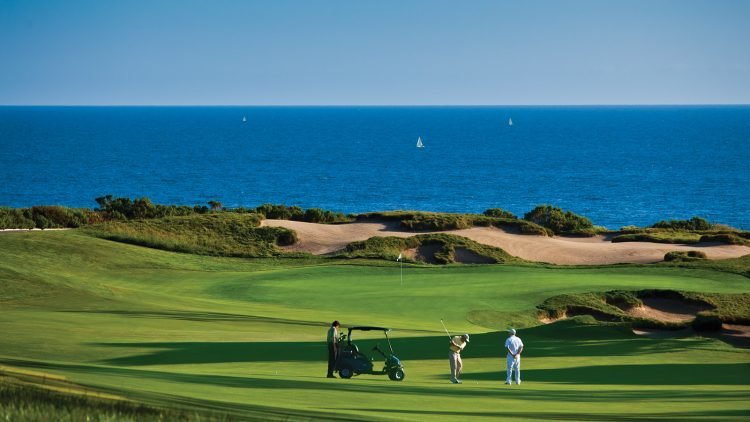 Pelican Hill may not be your cheapest option with green fees starting at $300 and including a caddie, but not gratuity. With that being said, no list of Orange County golf clubs is complete without the addition of this gorgeous course complete with ocean views. After an immaculate round of golf, head over to the neighboring Pelican Hill Resort offers up a luxurious post-round gathering spot.
*Click here to view available tee times
Monarch Beach offers up another opportunity for oceanfront golf with beautiful views around every corner. With green fees starting at $150, it's not a budget option, but you'll get a forecaddie adding to the luxurious experience. Put this course on your bucket list and you won't regret it.
*Click here to view available tee times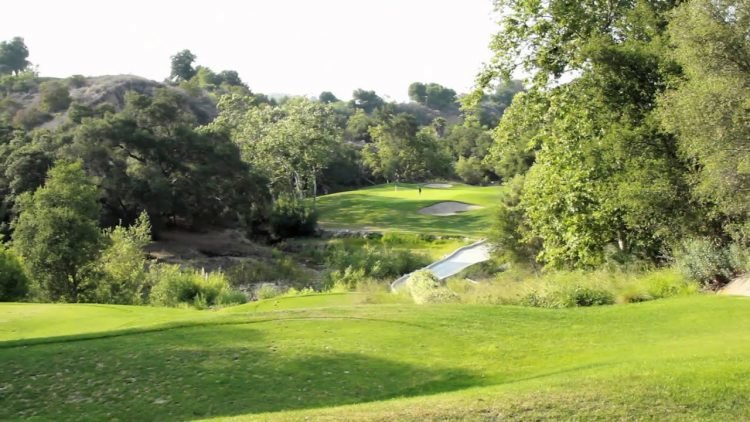 Tijeras Creek in the upscale community of Rancho Santa Margarita is a great reasonably priced destination for golfers of all skill levels. Starting at $75 for a tee-time, Tijeras Creek offers up 18 holes of golf full of parkland and water features. If you're looking for a fun course, Tijeras is a great option.
*Click here to view available tee times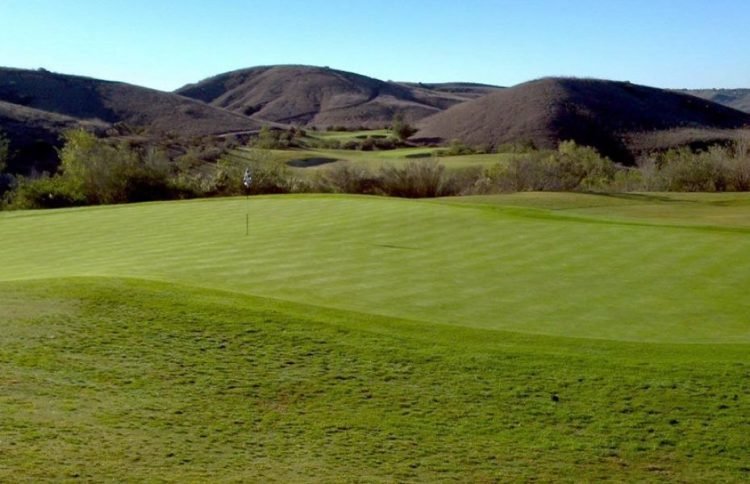 Arroyo Trabuco designed by Tom Lehman and Casey O'Callaghan is a challenging course with long holes and a surprising amount of elevation changes. Set in the foothills of Mission Viejo, it's a beautiful setting at a decent price. Rounds start at $85 and afterward, you can take advantage of the on-site Irish Pub for dinner and a drink.
*Click here to view available tee times

The Ranch at Laguna Beach is an executive-length 9 hole course nestled in between a gorgeous canyon in Laguna. It may not be a full 18 hole course, but it's as funny as any you'll ever play. Don't miss out on the hip surf-inspired pro-shop. Rounds start at $25.
*Click here to view available tee times
Tustin Ranch is consistently voted by the Orange County Register as the best "Orange County Golf Course and Driving Range" and for good reason. The Ted Robinson designed course is challenging yet flat, which makes it a great option for golfers looking to walk. Known as a "public course with a private feel," tee times start at $110.
*Click here to view available tee times

Oak Creek Golf Club designed by Tom Fazio is a public course in Irvine that's great for all skill levels. A "Top 50 Public Range" for 2013 by Golf Range Association of America and as "Orange County's Best Practice Facility" by Fore Magazine in 2016 and Southland Golf Magazine in 2009 the state-of-the-art practice facility will help you take a few strokes off your handicap.
*Click here to view available tee times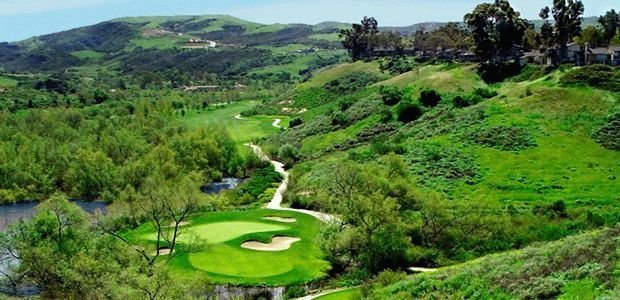 Strawberry Farms is a popular golf destination among corporate gatherings
Strawberry Farms is an exclusive club in Irvine with challenging holes and beautiful views. Starting at $125 it's moderately priced and fun for intermediate to advanced golfers.
*Click here to view available tee times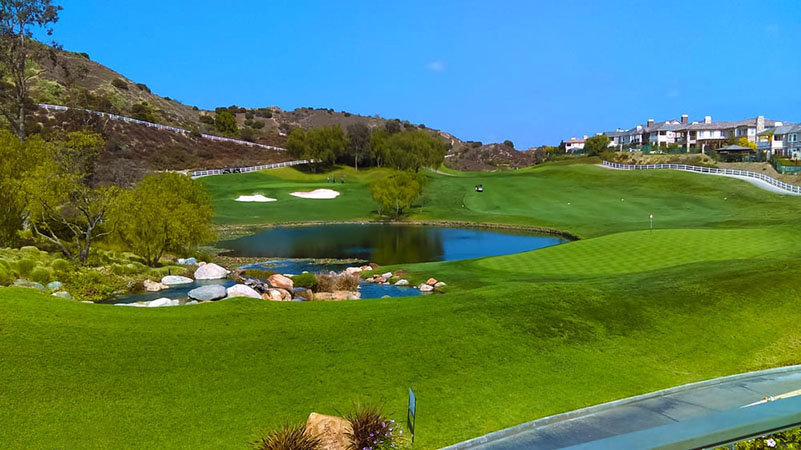 Black Gold Golf Club boasts a lighted driving range
Black Gold Golf Club in the upscale community of Yorba Linda, designed by Arthur Hull. It follows a similar design to other courses in Southern California but offers up a few fun and interesting holes. It's a fairly affordable option with tee times starting at around $50.
*Click here to view available tee times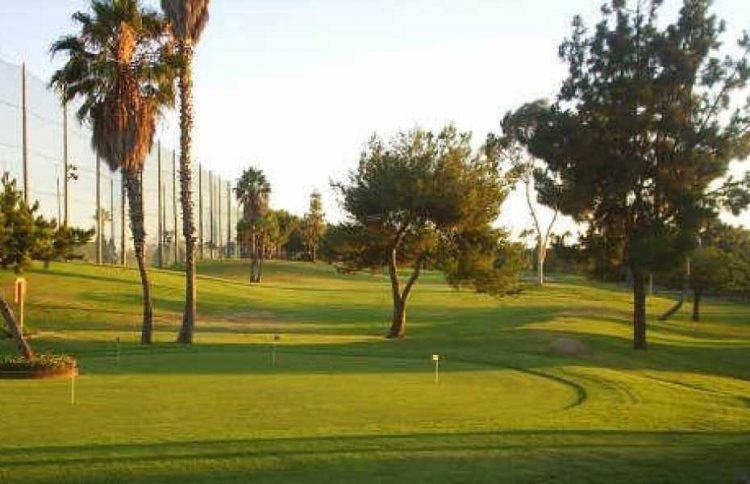 Newport Beach Golf Course offers two distinctly different 9-hole courses
This 18-hole course in Newport Beach is designed by David Rainville and features 3,216 yards of golf. It's a reasonably priced option with a popular driving range to help fine-tune your game between rounds.
*Click here to view available tee times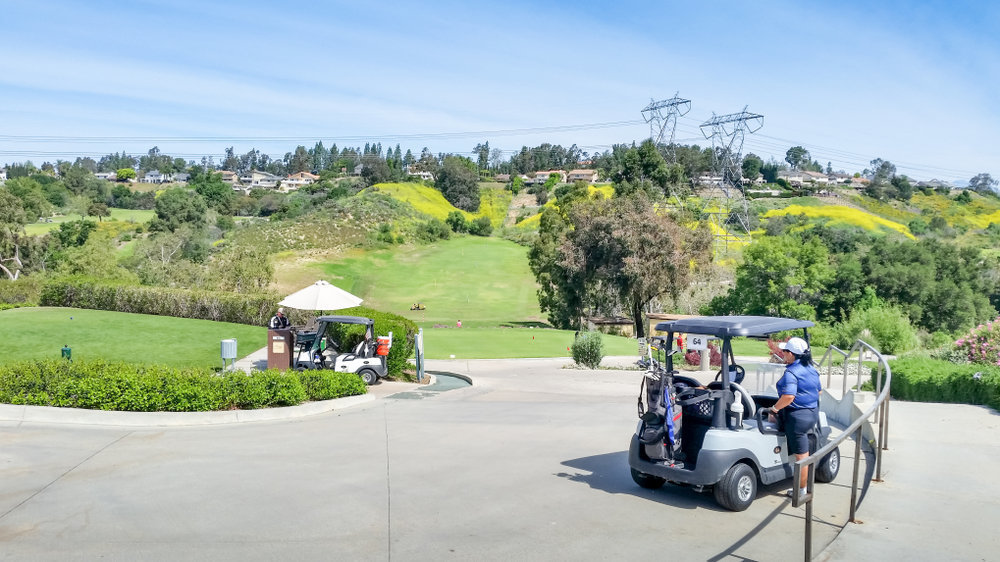 The Anaheim Hills Golf Course features 18 holes of pristine tree-lined fairways and amazing views for your playing pleasure, all at a very responsible price.
Included at this golf course is a practice facility and driving range to improve your game. This course is challenging, with hilly terrains and varying elevations.
*Click here to view available tee times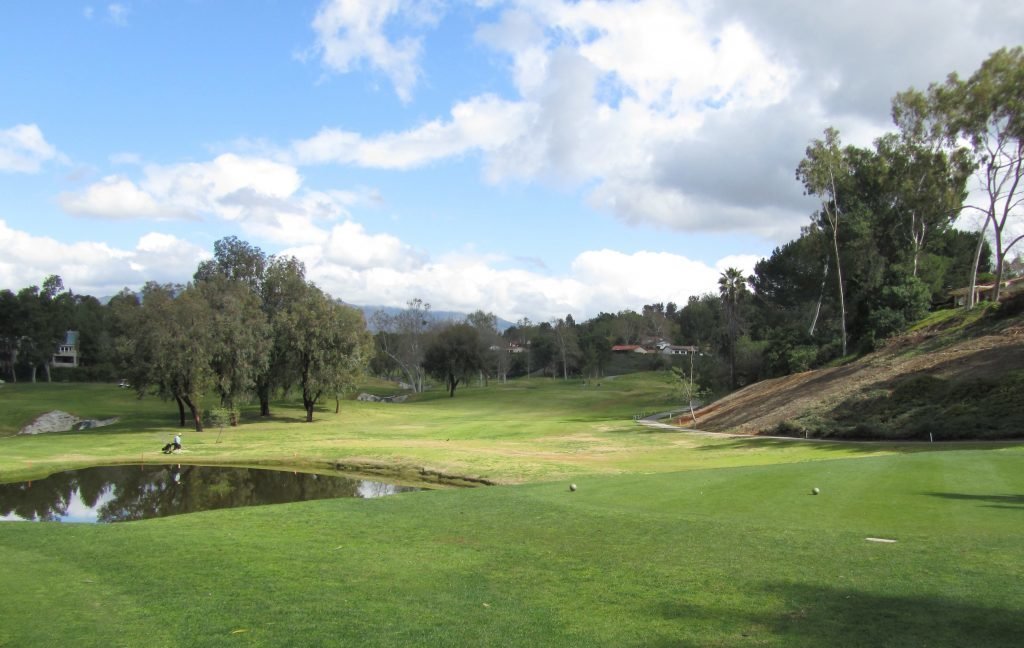 Image courtesy of cityofmissionviejo.org
Located right next to Lake Mission Viejo, this course has been a staple in OC since in 1970. Originally designed by Ted Robinson, this course features over 3,500 yards of golf course to play on and has enchanting underground streams that weave their way near each hole.
They also have a clubhouse bar with amazing refreshments, to make your day even that much better after you get your game in.
*Click here to view available tee times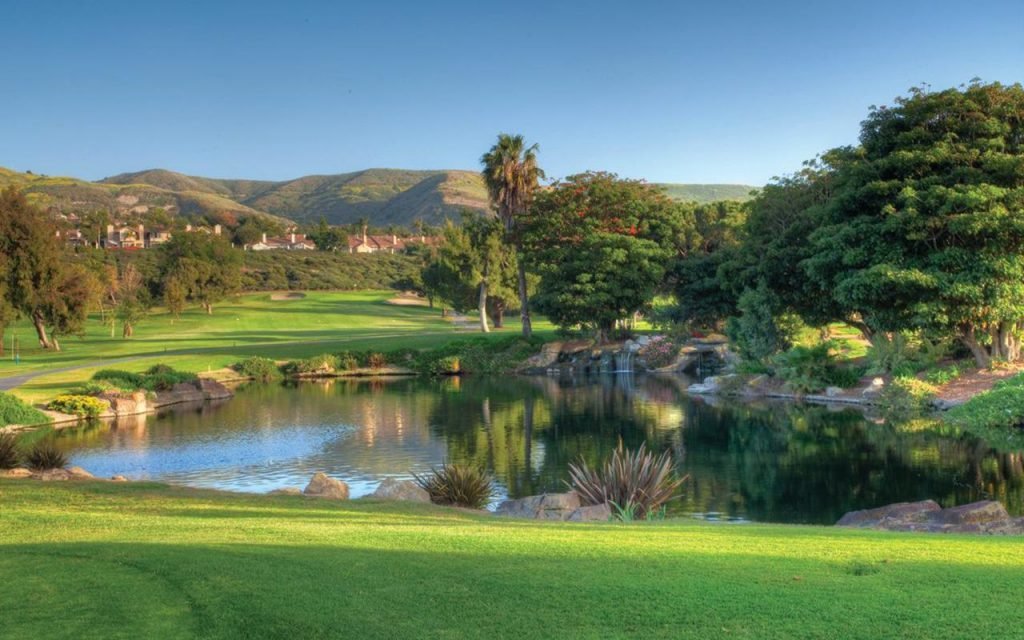 The San Juan Hills Golf Club caters to all types of golfers, from the beginners to the pros.
This championship golf course has stunning views of lakes, trees, and rolling hills in the background, making your game more of an experience than a game. Improve your game at the driving range, and make sure to visit the SJH Sports Bar & Grill after you put your hours in.
Taking a business trip and looking for things to do around meetings to Orange County? The Hotel Atrium is conveniently located directly across the street from John Wayne Airport and close to every major golf course, the area has to offer. If you're looking for even more things to do around Orange County during your stay, check out our attractions page. Book your Orange County stay with Hotel Atrium today!